Monthly Bicycle Rides through the Everglades
Come join us for a ride through the Everglades!
No registration fee – sign up to receive updates/weather conditions and more information – email snookcity@gmail.com
Future Free Guided Tours will be announced on this site or email snookcity@gmail.com
We look forward to having you join us later this year!
Please click on the links below for information about the various rides.
Ave Maria – Immokalee Cycle Tour
Bear Island Cycle Tour in the Big Cypress
Everglades City – Chokoloskee Cycle Tour
Fire Prairie Trail Cycle Tour in the Big Cypress
Marco Island to Everglades City Cycle Tour
Oasis Visitor Center to Shark Valley
Port of the Islands Cycle Tour
There will be no charge for these tours and no SAG support so be prepared: bring your own water/snacks/lunch, be responsible for your own bike,  follow the "rules of the road" (click here), wear a helmet, and have FUN!
Email snookcity@gmail.com for more information or call (239) 719-0020
———————————————————–
Enjoy a ride around Everglades City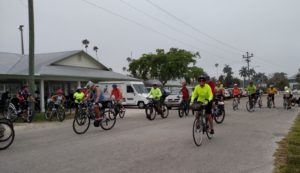 Come experience the Everglades !